A Stem Cell Procedure Can Provide Non-Surgical Relief for the Symptoms of Osteoarthritis and Joint Injuries
A Stem Cell Procedure Can Provide Non-Surgical Relief for the Symptoms of Osteoarthritis and Joint Injuries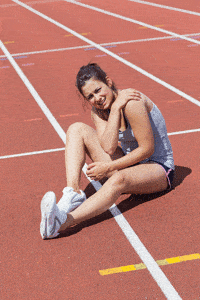 A stem cell procedure performed by Dennis M. Lox, M.D., a highly skilled and experienced physician who is board certified in Physical Medicine and Rehabilitation, can provide a non-surgical path to relief for patients suffering from osteoarthritis and joint injuries. In 1990, Dr. Lox founded Sports and Regenerative Medicine Centers with a vision of enhancing his patients' quality of life through conservative, innovative pain treatment options. Many of Dr. Lox's patients have found relief after undergoing a minimally invasive stem cell procedure, after which they were able to resume their formerly active lives without having to face the risks or experience the downtime typically associated with joint replacement surgery.
Osteoarthritis results from the degradation of joints. The smooth cartilage covering the ends of the bones in a joint allows for a significant range of motion, and when that cartilage breaks down, the bones begin to rub against each other. Much like those of a joint injury, osteoarthritis symptoms may include:
Joint pain
Tenderness
Stiffness
Swelling
Locking
Fluid build-up
A stem cell procedure may be effective in halting – and even reversing – these ravages of joint damage. The reason is that stem cells are the only cells in the body that are capable of "morphing" into other kinds of specialized cells. Thus, when the patient's own stem cells are injected into a damaged joint, those cells can transform themselves into the type of cells that produce healthy tissue.
Stem cells can also be effective at accelerating the body's natural ability to heal or correct meniscal tears, ACL injuries, medial collateral sprains, rotator cuff tears, bursitis, scarring caused by chronic injuries, and other damaged tissue. The faster healing time facilitated by adult stem cell therapy can result in reduced inflammation and scarring, along with a quicker recovery. Further, in addition to amplifying the body's own repair efforts, a stem cell procedure has the unique ability to modify the immune system such that it remains effective in fighting off disease but its pathological responses are reduced. As such, the likelihood of complications following a stem cell procedure, such as rejection and infection, is diminished.
When performing a stem cell procedure, Dr. Lox never uses embryonic stem cells. Instead, he utilizes autologous transplantation, a method by which cells are taken from the patient's own body, either from bone marrow or fatty issue, and then injected into the damaged joint. This entire process is performed in the comfort of Dr. Lox's state-of-the-art clinic, and many patients see their symptoms improve in as little as one week.*
If you are interested in a stem cell procedure for osteoarthritis and joint injuries and would like further information, please contact Sports and Regenerative Medicine Centers to schedule a consultation with Dr. Lox. Dr. Lox will be happy to answer your questions and educate you on this advanced technique, along with other non-surgical options for the treatment of joint pain, such as knee replacement alternatives.
*Individual results may vary.