Knee Replacement Alternatives Alleviate Pain Without Surgery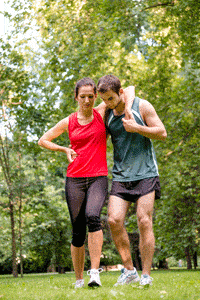 Knee replacement alternatives, such as the platelet rich plasma (PRP) therapy and stem cell therapy performed by Dennis M. Lox, M.D., at the Florida Spine and Sports Medicine Center, can alleviate pain stemming from overuse, injury, autoimmune disorders, and degenerative arthritis without the risk or inconvenience of surgery. Dr. Lox, a board certified doctor, founded his center in 1990 with a vision of providing cutting-edge regenerative medicine and conservative pain treatment to improve the quality of life of his patients. Over the years, he has helped professional athletes, active seniors, trauma sufferers, and others overcome their discomfort and reclaim their lives.
Sometimes a patient with severe knee pain will be told that a total knee replacement is inevitable. For such patients who are unready to face the prospect of major surgery, Dr. Lox offers knee replacement alternatives that have been used to successfully treat conditions such as:
Osteoarthritis
Meniscus tears
ACL tears
Tendonitis
Other knee joint conditions 
The first step toward repairing a damaged knee joint is to reduce the pain, stiffness, and swelling in order to prevent the loss of function. Dr. Lox has found that the combination of conservative therapies, such as pain medication, anti-inflammatories, and cortisone injections, with knee replacement alternatives that employ regenerative and reparative techniques, can effectively treat conditions previously believed to be untreatable.
One of the knee replacement alternatives offered by Dr. Lox is stem cell knee therapy. When performing a stem cell procedure, Dr. Lox only uses adult mesenchymal stem cells—he never uses embryonic stem cells. Through a method known as autologous transplantation, the cells are extracted from the patient's bone marrow or fatty tissue, processed, and immediately injected into the damaged knee. The entire procedure is performed on the same day in the comfort of Dr. Lox's state-of-the-art facility, and many patients experience improvement within as little as one week.*
A second knee replacement alternative offered by Dr. Lox is PRP therapy. Through this process, the patient's own blood is drawn and centrifuged to separate the red blood cells and plasma, leaving behind a rich concentration of platelets, white blood cells, and tiny stem cells. This concentrate is then injected into the damaged knee, which can facilitate an accelerated healing response.
If you would like to learn more about knee replacement alternatives, contact Florida Spine and Sports Medicine Center to schedule an appointment with Dr. Lox. In a warm and welcoming environment, Dr. Lox will discuss your condition, educate you on your options, and answer all of your questions.
*Individual results may vary.