Featured in the News Across the Nation: Dr. Dennis Lox, an Expert in Sports & Regenerative Medicine, Discusses Knee Stem Cell Therapy, Hip Stem Cell Therapy and Ankle Stem Cell Therapy in Florida and California.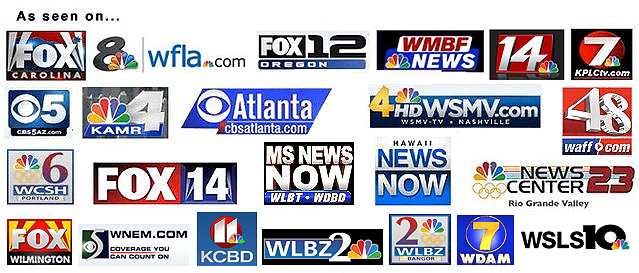 | | |
| --- | --- |
| | "It was like a miracle" – Watch as Judy Loar describes her experience with Dr. Dennis Lox to WFLA's Gayle Guyardo. |
Orlando, Florida News Reports "Some days I forget which foot it was" – Watch as Natasha Merangoli recounts how her dreams of playing professional Soccer were nearly lost until she found Dr. Dennis Lox in Florida.

UPDATE: 09/20/2016
Since Natasha Merangoli Stem Cell Treatment on her Ankle, she is graduating from High School and now has a College Soccer Scholarship.
| | |
| --- | --- |
| | Tampa Stem Cells Doctor Dennis Lox helps Rockville, Indiana Man Embrace Stem Cell Replacement Therapy. Embrace Stem Cell Therapy with Dr. Dennis Lox. |
Derrick Brooks, NFL Football Hall of Famer tells his story on how his Stem Cell Treatment with Dr. Lox helped him get better.
Nick DeFrancesco a 14 year old Wrestler from New Jersey suffered from Hip Avascular Necrosis and had to use crutches for months due to his pain. His Orthopedic Physicians recommended a total hip replacement surgery, due to his pain and loss of activity level.
Nick decided to try Stem Cell Treatment instead with Dr. Lox and after two years wanted to show the world how well his Stem Cell Treatment worked and sent us this AMAZING VIDEO to show how impressive his results were. "Click Here" to see the full story and watch his impressive video.
Since 1990, Dennis M. Lox, M.D. has been helping patients increase their quality of life by reducing their pain.  He emphasizes non-surgical treatments and appropriate use of medications, if needed.
Many patients are turning to stem cell therapy as a means of nonsurgical joint pain
relief when their mobility and quality of life are severely affected by conditions like osteoarthritis, torn tendons, and injured ligaments. Dennis M. Lox, M.D. specializes in this progressive, innovative treatment that may be able to help you return to an active, fulfilling life.
Each week, Dr. Dennis Lox receives inquiries from around the world regarding stem cell therapy.
TRAVEL ARRANGEMENTS CAN BE MADE FOR YOU LOCAL OR INTERNATIONAL
Stem cell therapy for joint injuries and osteoarthritis is suited for many individuals, from professional athletes to active seniors. Adult mesenchymal stem cells, not embryonic stem cells, are used in this procedure, which is performed right in the comfort of Dr. Lox's state-of-the-art clinic. The cells are simply extracted from the patient's own body (typically from bone marrow or adipose/ fat tissue), processed in our office, and injected directly into the site of injury. Conditions that can be addressed with stem cell treatment include osteoarthritis, degenerative disc disease, knee joint issues (such as meniscus tears), shoulder damage (such as rotator cuff injuries), hip problems (such as labral tears), and tendonitis, among others. For many patients, a stem cell procedure in the knee, hip, shoulder, or another area of the body relieves pain, increases mobility, and may be able to delay or eliminate the need for more aggressive treatments like joint replacement surgery.
If you have questions about adult stem cell therapy for joint injuries and arthritis, how the procedure is performed, and how the stem cells work to repair injured joints and tissues, Dr. Lox would be happy to educate you about the entire process.
Call  (844) 440-8503
Dr. Lox™  |  Dr Dennis Lox™