Derrick Brooks NFL Hall of Famer Has Wrist Stem Cells With Dr. Lox
Jan 22, 2018
Treating Wrist Pain in Athletes with Stem Cell Therapy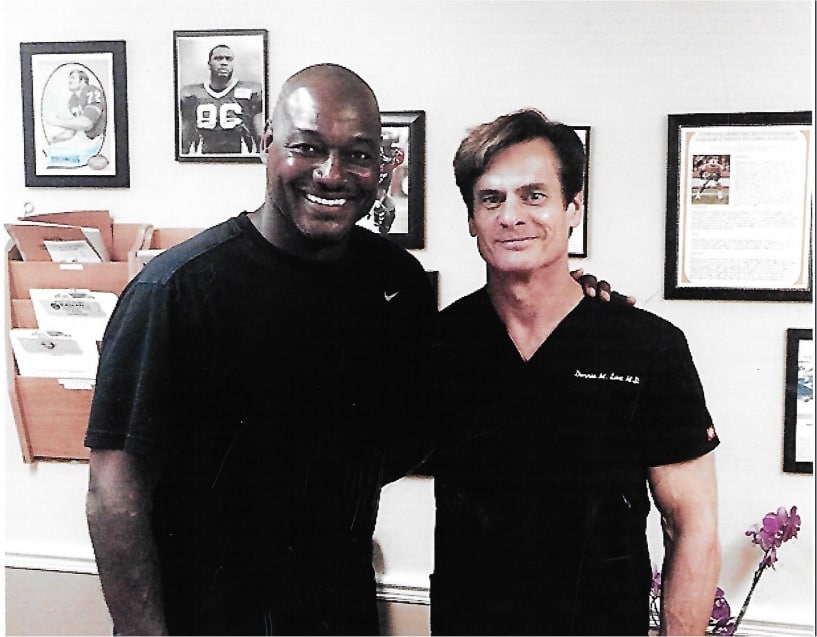 Wrist Stem Cells
Derrick Brooks, a former professional football player with the Tampa Bay Buccaneers and Hall of fame member had wrist stem cells with Dennis M. Lox, MD,, a world-recognized Sports and Regenerative Medicine specialist. Brooks was a linebacker with the Tampa Bay Bucs and was part of the Buccaneers Super Bowl winning team in 2003.
Stem Cell and PRP Injections
Dr. Lox has treated numerous athletes with wrist ailments with Regenerative Medicine strategies such as Platelet Rich Plasma (PRP) and stem cell treatments. Not only has Dr. Lox treated professional athletes wrists, but he has also treated a concert pianist's wrist, a high school athlete who later obtained a collegiate scholarship, professional boxers, mixed martial artists, and many patients with wrist degenerative arthritis or osteoarthritis.
Derrick Brooks's professional football career was relatively free from significant injury. A truly great accomplishment for a professional football player. After his professional football career, he has maintained an active presence in the Tampa Bay community for a variety of endeavors. Brooks played in the National Football League for 14 seasons.
What Causes Wrist Arthritis?
Derrick Brooks began experiencing more frequent wrist complaints after his professional football playing days were over. Attributing it to his aggressive tackling style. Accumulative stress especially in an extreme impact sport such as football, no doubt can lead to early or an accelerated wear and tear of the joints. This accumulative wear over time can result in early degenerative arthritis manifestations of any joint including the wrist.
After hearing another Professional Football player, former Tampa Bay Buccaneer teammate Ian Beckles discuss Dr. Lox, Derrick began more inquiries, and after fully vetting Dr. Lox he consulted Lox for his wrists. Then after checking with his personal orthopedic surgeon, Derrick green-lighted moving forward with wrist stem cells. Derrick has been doing well after the wrist stem cell procedure for over 2 years and readily recommends the stem cell treatment and care with Dennis M. Lox, MD,.
Who is Dennis M. Lox, MD,?
Dennis M. Lox, MD, has edited two medical textbooks, written eight textbook chapters, authored scientific articles and lectured nationally and internationally on Sports and Regenerative Medicine topics including Sports, Stem Cells, Tissue Engineering, Avascular Necrosis (AVN) and Osteoarthritis. Dr. Lox maintains a practice in Tampa Bay, Florida and Beverly Hills, California.
Tampa Bay Florida 727-462-5582
Beverly Hills, California 310-975-7033