Hip and Knee Arthritis at the Same Time: PRP or Stem Cells?
Apr 02, 2013
Hip and Knee Arthritis at the Same Time:
PRP or Stem Cells?
Tampa, Saint Petersburg and Clearwater fl
      Osteoarthritis or degenerative arthritis is a common malady of aging, and as such can afflict multiple joints. Unfortunately this may involve the same limb. For bio-mechanical and obviously painful reasons this dual osteoarthritic problem involving both the hip and knee of the same limb poses treatment dilemmas. Often one leads to aggravation of the other. Limping or an antalgic gait leads to undue stress on both joints, impeding progress with treatment.
Regenerative treatment with Platelet-Rich-Plasma (PRP) or Stem Cell Therapy can be used for treatment of both knee and hip disorders. Decision making in regards to Platelet-Rich-Plasma (PRP) or Stem Cell Therapy is based upon numerous factors, however in the clinical context of dual knee and hip joint involvement, decision making may be made to treat both problems simultaneously with PRP and Stem Cell Therapy to  give additive repair capacity and take advantage of the initial decreased post procedure activity level to allow both joints to heal. This strategy has been used successfully in clinical practice of patients with dual same limb osteoarthritis pathology. Opposite limb symptomatic complaints of hip and knee, may reserve separate time interval treatments to accommodate maintaining functional level for the patient in activities of living. Dr. Lox has treated a variety of poly-joint complaints, the most frequent is both knees. Patients have successfully been treated with combinations of PRP and Stem Cell Therapy to both knees at the same time to afford returning to higher overall function, sports participation, and reduction in pain as quickly as possible. The added challenges in dealing with multiple arthritic complaints can be dealt with when utilizing regenerative medicine strategies such as Platelet-Rich-Plasma (PRP) and Stem Cell Therapy.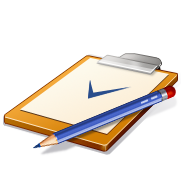 Dennis M. Lox, MD, serves patients in the greater Tampa Bay area, including, Clearwater, St. Petersburg, Tampa, New Port Richey, Sarasota, and Spring Hill. He has been pleased to accommodate the needs of patients throughout Florida, the United States, the Western Hemisphere, and Europe, as well. Located in the 33765 and 33765 areas, our offices can be reached at (727) 462-5582 (Clearwater) and (727) 817-1909 (New Port Richey). Call to schedule your visit today.