Reverse Medical Tourism – Panamanian Hip Stem Cell Patient Improves after Treatment with Dr. Lox
May 13, 2014
Reverse Medical Tourism – Panamanian Hip Stem Cell Patient Improves after Treatment with Dr. Lox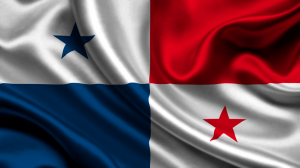 Dennis M. Lox, MD,, an expert in Sports and Regenerative Medicine, saw a patient from Panama 7 months ago. The patient had significant hip osteoarthritis and did not want a total hip replacement. He contacted several offshore stem cell clinics including one in Panama City, Panama concerning hip osteoarthritis. These clinics wanted an exorbitant amount of money to treat him with hip stem cells so the Panamanian joined a growing list of patients making their way to the United States to see Dr. Lox. Many international patients are finding that being treated by Dr. Lox with their own adult stem cells is cheaper and easier than offshore clinics.
Dr. Lox has treated and consulted on cases from around the globe. This Panamanian patient on follow-up was noted to have improved cartilage (glenoid labrum) of his hip compared to his x-rays 7 months prior. He is doing much better – not perfect – but compared to where he was,  he is quite pleased and has no intention of having a total hip replacement or seeking treatment in Panama. In fact, he is scheduling to have another arthritic joint treated with stem cells by Dr. Lox.
Often, the focus is on the hundreds of thousands of people who leave the United States every year in search of 'better' treatment in other countries. The stories we often see in the media are those who return in worse shape than when they left. The untold story of reverse medical tourism is one that is ripe for media coverage as the number of patients who make their way to the U.S. for treatment is growing – especially for cutting-edge stem cell treatments such as those offered by Dennis M. Lox, MD,.