Dr. Lox Lectures at Perinatal Regenerative Medicine Meeting with Dr. Anthony Atala
Jul 15, 2018
International Perinatal Society Meeting
Dennis M. Lox M.D. was an invited speaker at the International Perinatal Society Meeting in Teaneck, New Jersey in May 2017.  One of the Keynote speakers was world-renowned Stem Cell expert Dr. Anthony Atala of Wake Forest Regenerative Medicine Institute. Dr. Atala spoke about his vast experience in the field of Regenerative Medicine Stem cell and developments in the field of 3-D Bioprinting, Tissue Engineering, and Stem Cell Science.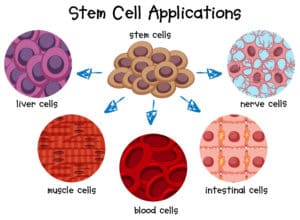 Pioneers in Regenerative Medicine Stem Cell Therapy
Dr. Lox spoke on Sports and Regenerative Medicine and Stem Cell Therapy. The Andrews Orthopedic Institute was represented by Dr. Adam Anz who spoke on the Regenerative Medicine developments at The Andrews Orthopedic Institute.  This meeting brought forth experts in the Perinatal stem cell field and their work has been instrumental to new Regenerative Medicine concepts and advances. Furthermore, there were lengthy discussions on the differences of a medical device approved therapies and approved drug therapies.
Dr. Atala
Dr. Atala has edited textbooks on Perinatal Stem Cells and Regenerative Medicine. Additionally, he has been featured on 60 Minutes for Regenerative Medicine, Stem Cell Science and Tissue Engineering. He is considered one of the worlds foremost experts in the field.
Dr. Lox
Dr. Lox has edited two medical textbooks, eight medical textbook chapters, numerous scientific articles, and abstracts, as well as moderator and guest speaker at numerous medical and scientific conferences. Dr. Lox is well versed in all aspects of human cell stem cell science with practices in Florida and California.
Do you have a question you would like to ask Dr. Lox about Stem Cell Therapy and if it will work for you?
Tampa Bay, Florida (727) 462-5582
Los Angeles, California (310) 975-7033