Chronic Hip Pain: Stem Cell Therapy as an alternative to Hip Replacement
Nov 17, 2014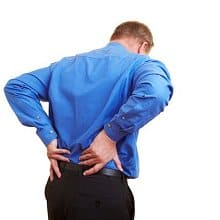 Chronic Hip Pain: Stem Cell Therapy as an Alternative to Hip Replacement. 
A patient with hip pain for 20 years presented for Stem Cell Therapy consultation with Dr. Lox. He was told he needed both hips replaced many years ago; however, he was reluctant to proceed. His pain increased and mobility decreased. This instilled a desire to do his own research to see if there was an alternative to hip replacement surgery. He found Stem Cell Therapy and Dennis M. Lox, MD,. Upon review of his x-Rays, Dr. Lox determined he indeed had hip arthritis, yet he still had evidence of joint space with no bone erosion. This indicated there was still cartilage present in his hips and he might respond favorably to Stem Cell Therapy.
The patient consented to have both hips treated with stem cells. Follow up examinations after several months revealed the pain was diminished, his quality of life improved, and there was evidence on x-Rays that his joint space was wider. This indicated cartilage repair. Not all patients experience the same degree of progress or response. Many factors determine this. Regenerative Medicine is not cookie cutter or one size fits all. The experience of an expert in Sports and Regenerative Medicine like Dennis M. Lox, MD, is important to aid in the decision process as well as guide treatment though experience.