Athletes Who Choose Stem Cells To Heal
tyle="text-align: center;">Athletes Who Choose Stem Cells To Heal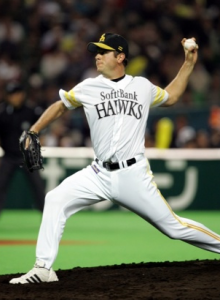 Tampa, Saint Petersburg and Clearwater, Fl
Why are athletes and many others choosing stem cells as an alternative to Surgery?
Simple. Regenerative Medicine has the capacity to speed recovery times from injury, prevent further joint trauma and thus theoretically prevent degenerative arthritis. Preventing degenerative arthritis may prolong an athletes career or extend the recreational athlete into competing for many more years. Dennis M. Lox, MD,, a Sports and Regenerative Specialist, has treated many athletes and has extensive experience in keeping athletes competing – even at advancing ages – on the senior tour of many sports. Dr. Lox feels that utilizing Platelet Rich Plasma (PRP) and Stem Cell Therapy as regenerative procedures makes complete sense for the athlete and/or sportsman who wishes to take advantage of current cutting edge sports medicine applications and apply it towards healing their bodies from a nonsurgical standpoint.
---
About Dennis M. Lox, M.D.
Whether you are a professional athlete, weekend warrior, or have arthritis from aging, Dr. Lox can help.
Dennis M. Lox, M.D. is an internationally renown Sports and Regenerative Medicine specialist. Dr. Lox incorporates Regenerative Medicine techniques such as cell science applications, Platelet Rich Plasma (PRP), and Tissue Engineering aspects, to help patients from around the world with a vast array of problems. Dr. Lox is board certified in Physical Medicine and Rehabilitation. Dr. Lox lectures extensively and has edited two PM&R textbooks, the prestigious A State of the Art Review (Star) on Low Back Pain, and Soft Tissue Injuries: Diagnosis and Treatment.
Dennis M. Lox, M.D. maintains an active practice in the Tampa Bay, Florida area, and in Beverly Hills, California.