Stem Cell Patient Travels From Panama for Treatment With Dr. Dennis Lox
Nov 29, 2013
Stem Cell Patient Travels From Panama to U.S.A. for Treatment With Dennis M. Lox, MD,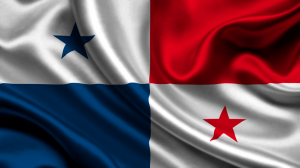 Tampa, Saint Petersburg and Clearwater, FL
Many patients will travel great distances within their home state (or out-of-state to another nearby state) to see a doctor they trust or have faith in. I continue to be amazed at the distances patients travel go to get quality medical treatment – especially when they are not offered alternatives aside from drastic solutions such as total knee or hip replacement. Interesting enough, these patients think nothing of this travel, considering the health care in some other countries. Dr. Lox strives to provide quality of care, answer patients questions, and make it a interactive consultation so that patients feel they have learned something and understand completely what the procedure is and what to expect.
It was no different when a Panamanian with knee complaints sought Dr. Lox for help in the United States. He has arthritis and, in your 70's, that was to be expected with multiple past injuries. It is much easier to fix a problem early in life, yet unfortunately many patients have put off medical care for far too long.
There are definitely patients who cannot benefit from stem cell therapy as they have waited much too long. Yet, Dr. Lox is sometimes amazed at the degree of arthritis that can be helped with stem cell therapy. Sometimes the stem cell patient is, literally, bone on bone in some areas, yet they derive benefit and lead functional levels after receiving Platelet Rich Plasma (PRP) and stem cell therapy. The man from Panama is now six months in from having stem cell therapy, and very pleased he made the trip to see Dr. Lox