Stem Cell Joint
Stem Cell Joint Injections Can Relieve Pain Without Surgery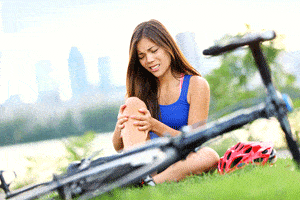 Stem cell joint therapy is a conservative, advanced method of restoring damaged tissue by augmenting the body's own healing processes. Dennis M. Lox, M.D., performs cutting-edge stem cell procedures at his state-of-the-art clinic, Florida Spine and Sports Medicine Center, which he founded in 1990 after graduating from Texas Tech University School of Medicine and completing his residency at the University of Texas Health Science Center at San Antonio. Dr. Lox focuses his expertise on non-surgical pain treatment, and through this discipline he has helped many patients who were previously sidelined from their active lifestyles by pain to resume the activities they love – without having to face the risks and inconveniences of surgery.
When facilitating a stem cell joint repair, Dr. Lox never uses embryonic stem cells. Rather, he harvests adult cells from the patient's own body through a bone marrow extraction or mini-liposuction of fatty tissue, both of which are minimally invasive procedures performed under local anesthesia. After the sample is collected, the cells are manipulated through a process that yields viable stem cells, which are then injected into the damaged joint. This entire procedure is completed on the same day in the comfort of Dr. Lox's office. And because the patient's own cells are used, there is no risk of disease transmission or tissue rejection, so immunosuppressive therapy is not required.
Stem cells are remarkable in that they can not only renew themselves, but also can transform themselves by adopting the characteristics and behavior of their surrounding cells. As such, through stem cell joint therapy, stem cells can be stimulated to produce cartilage, the tough but flexible tissue that cushions the joints. This is particularly helpful to patients who are suffering from degenerated joints because, unlike skin, cartilage does not have the capacity to regenerate on its own. Following a stem cell joint injection, many patients report improvement within one week* and, over time, the stem cells can continue to mimic the cells that develop cartilage and regenerate healthy tissue within the joint.
If you are interested in gaining a fresh perspective on the treatment of your joint pain, please contact Florida Spine and Sports Medicine to schedule an appointment with Dr. Lox, who can help you make informed decisions about your care. Following an in-depth consultation, Dr. Lox may recommend innovative non-surgical options, such as stem cell treatments for joint cartilage, also known as mesenchymal stem cell therapy, to help you find the relief you need.
*Individual results may vary.