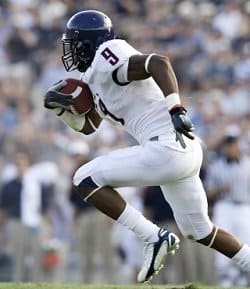 Knee pain arising from meniscal tears is one of the most frequent complaints that Dennis M. Lox, MD, receives requests for stem cell consultation. Additionally Dr. Lox frequently is consulted for patients who have had knee meniscal surgery and failed to improve, including professional athletes. Imagine being a professional athlete being diagnosed with a knee meniscal tear, having surgery, failing to improve, and then being cut by your team. Dr. Lox has seen this scenario in professional Baseball and Football players. Dr. Lox subsequently treated their failed knee surgery with stem cells and they later returned to professional sports.
Many of Dr. Lox's patients are weekend warriors without as much riding on the line as a professional athlete, but none the less important to them. Some are aspiring athletes at the collegiate or high school level. Studies have shown that knee meniscal surgery increases the likelihood of future knee joint arthritis. This is often not disclosed to the patient, as some surgeons are still unaware of the medical literature supporting this. In fact as far back as 1948, one medical paper published in England stated this correlation. Given this information, knee surgery may actually shorten an athlete's professional career if joint arthritis occurs. This is a frequent finding in the NFL football league. It is no wonder patients and athletes are interested in stem cells for knee meniscal problems.
No one wants the fate of former NFL quarterback Joe Namath. These factors have made many patients seek more information or turn towards stem cells as first line treatment or after failure to respond to knee meniscal surgery.