Hip Replacement Alternative
Manage Hip Pain Conservatively with a Hip Replacement Alternative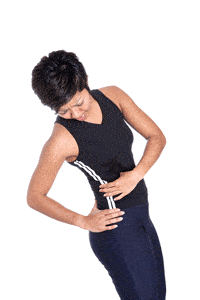 With a hip replacement alternative, it may be possible to manage hip pain and degeneration conservatively and forego major surgery. Once considered an ailment of the elderly and infirm, debilitating hip pain actually affects many young and active patients. Indeed, many celebrities, including dancers, rock stars, actors, athletes, and even British royalty, have publicly shared their stories of enduring the risk, discomfort, and disruption of hip replacement surgery.
While the materials used for a hip implant are designed to last a long time, they do not last forever. Because an artificial joint is simply not as durable as a human hip, it will be affected by wear and tear over time and may need to be replaced. Therefore, a non-surgical hip replacement alternative to prevent further degeneration is particularly advantageous to younger patients for whom implants must last longer and endure further wear from a higher level of activity. Such patients can possibly avoid the need for multiple surgeries.
At the Florida Spine & Sports Medicine Center, Dennis M. Lox, M.D., offers progressive regenerative therapies, such as stem cell treatments and platelet rich plasma (PRP) therapy, each of which can be used as a hip replacement alternative to harness the body's own healing potential and stimulate it to repair and regenerate its own tissue:
Stem cell treatments – The hip replacement alternative stem cell treatments administered by Dr. Lox do not involve embryonic stem cells. Rather, through an advanced method known as autologous transplantation, adult cells are extracted from a patient's bone marrow or fatty tissue, processed, and immediately injected into the damaged joint.
PRP therapy – This innovative procedure involves the use of the patient's own blood, which is centrifuged to separate the red blood cells and plasma. The rich concentration of platelets, white blood cells, and tiny stem cells that remains is then injected into the damaged hip to facilitate an accelerated healing response.
If you are interested in a hip replacement alternative and would like to learn more, contact Florida Spine and Sports Medicine Center to schedule a consultation with Dr. Lox. In the warm and welcoming environment of his state-of-the-art facility, Dr. Lox will discuss your condition, educate you on your options, answer all of your questions, and evaluate your candidacy for regenerative therapy. He'll also be pleased to help you explore other non-surgical alternatives for the relief of joint pain, such as adispose stem cell therapy, stem cell cartilage repair, or stem cell knee repair.