A Cricket and Soccer Player from Bermuda Has Knee Stem Cell Therapy with Dr. Lox
A retired cricket and soccer player from Bermuda, traveled to see Dennis M. Lox M.D. for knee regenerative therapy.  He was very interested in the science of stem cells, and was interested in treating with Dr. Lox.  This patient was also a member of the Bermuda Parliament. He had led a very physically active sports life and the wear on his knees was evident. His goal was to diminish pain, and avoid total knee replacement therapy. He had gained weight due to inactivity, which complicated his clinical course. He and his family were committed to change his lifestyle in order to obtain the best clinical response from the regenerative therapy.  He wished to move forward with knee stem cell injections.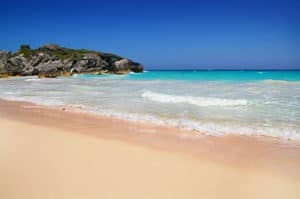 Athletes and Knee Pain
Many aging athletes who develop knee arthritis are researching stem cells, and Regenerative medicine as a treatment option to knee replacement surgery. Diminishing knee pain and improving quality of life are very worthwhile goals for patients seeking alternatives to knee surgery and knee replacement. Athletes involved in cutting sports such as cricket, soccer, football, basketball and tennis are prone to knee injuries. Even professional athletes have sought knee pain relief with alternatives to knee surgery, through knee stem cell injections. Knee pain relief is essential for returning to full competition as an elite athlete. Athletes are prone to trauma. Trauma has been shown to accelerate knee arthritis development. Trauma in athletes has traditionally led to knee surgery. This may provide knee pain relief in the short term, and allow the athlete to return to their sport, however many athletes at the elite level are unable to return to their sport. Some are able to resume their sport with excellent careers, others are not so lucky, despite their talent. This is why some athletes such as Tiger Woods, Kobe Bryant, and Rafael Nadal have opted for Regenerative Medicine as an alternative to knee surgery. Tennis is a tough sport on the knees. Rafael Nadal not only returned to his World Number 1 ranking, 5 years later he is back again at the top of his sport. This speaks volumes for his decision to undergo knee stem cell therapy as an alternative to knee surgery.
Tampa Bay Area (727)462-5582
Los Angeles Metropolitan Area, Beverly Hills California (310)975-7033