Stem Cell Arthritis
Stem Cell Treatment for Arthritis & Other Joint Conditions from a Board Certified Doctor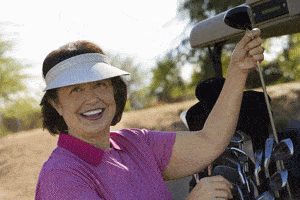 Stem cell therapy for arthritis and other degenerative joint conditions is available from Florida Spine & Sports Medicine Center, the area's leading center for regenerative medicine. Dennis M. Lox, MD,, its founder and medical director, specializes in minimally invasive stem cell procedures that help reduce inflammation and stimulate the regrowth of cartilage in arthritic joints. These procedures offer safe and effective treatment alternatives for patients who have tried a range of conservative therapies without success, but would like to avoid surgery.
Stem cell treatment for arthritis works by using the patient's own undifferentiated cells to facilitate joint repair. During a short procedure performed in Dr. Lox's office, stem cells are taken from the patient's tissues, centrifuged, and injected into the degenerated joint. Since the stem cells are from the patient's body, the risk of rejection, infection, and other complications is extremely low. While results vary among individuals, many patients experience pain relief within a week after the procedure.
The benefits of stem cell treatment for arthritis as compared to highly invasive surgeries like joint replacement include:
No hospitalization.
No large incisions or tissue trauma.
Fewer risks than surgery.
Faster, easier recovery.
If you are suffering from arthritis and ready to learn more about your options for treatment using regenerative medicine, contact Florida Spine & Sports Medicine Center today to schedule an appointment with Dr. Lox, the area's leading authority on joint replacement alternatives.