Skiing with Knee Pain: Regenerative Medicine, PRP and Stem Cell Therapy
Apr 02, 2013
     Skiing with Knee Pain: Regenerative Medicine PRP and Stem Cell Therapy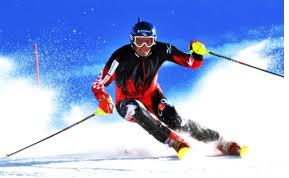 Tampa, Saint Petersburg and Clearwater, Fl
     Knee pain is a frequent adverse consequence of skiing. Stem Cell Therapy and Platelet Rich Plasma (PRP) have been incorporated into the rehabilitation of skiing injuries. Many elite skiers have sustained significant injuries with some unable to return to prior competitive levels.
Regenerative Medicine has evolved into a rapidly expanding field that has been applied to musculoskeletal and sports injuries. Athletes cumulative stress on their bodies can be readily appreciated by the skier with a knee malady. The ideal of healing the knee with a regenerative procedure such as Platelet Rich Plasma (PRP) and Stem Cell Therapy will provide a normal knee surface rather than an altered one which occurs often with surgical resection. Surgery to the knee meniscus often leads to further knee joint instability and even a high repeat surgery rate. Unfortunately surgery also leads to a higher incidence of early arthritis as well, making regenerative therapy with PRP and Stem Cell Therapy an attractive alternative to knee surgery.
The many types of knee injuries need to be individually evaluated. The most common skiing injuries in which the collateral ligaments and the meniscus are injury are candidates for Platelet Rich Plasma (PRP) and Stem Cell Therapy. The meniscus is mostly devoid of a blood supply which is essential to allow normal healing to occur. This is also the case in surgery. If a injured meniscus is resected or cut out, there is no ability for the body to heal this area afterwards, as it still remains in a region lacking blood supply. This reflects the high incidence of repeat knee meniscus surgery. This trauma-surgical cascade is a recipe for early arthritis. The knee is vital to a skiers success on the mountain. Conservative strategies to knee skiing injuries that couple Regenerative
Medicine therapies Platelet Rich Plasma and Stem Cell Therapy are exciting options for spending the day on the slopes and not in the ski lodge.
Dennis M. Lox, MD, serves patients in the greater Tampa Bay area, including, Clearwater, St. Petersburg, Tampa, New Port Richey, Sarasota, and Spring Hill. He has been pleased to accommodate the needs of patients throughout Florida, the United States, the Western Hemisphere, and Europe, as well. Located in the 33765 and 33765 areas, our offices can be reached at (727) 462-5582 (Clearwater) and (727) 817-1909 (New Port Richey). Call to schedule your visit today.