Patient with Knee Meniscal Tear Contemplates having surgery or Stem Cell Therapy
Jul 28, 2014
Patient with Knee Meniscal Tear Contemplates having surgery or Stem Cell Therapy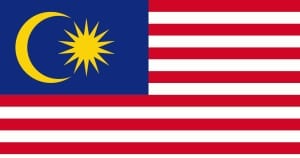 Many patients diagnosed with an acute knee meniscal tear are often told they need surgery, however, Dennis M. Lox, MD, provides an alternative. He notes patients are becoming increasingly more cognizant of alternative therapies including Regenerative Medicine therapies such as Platelet Rich Plasma (PRP) and Stem Cell Therapy. Patients want to know if they can get by without surgery. An astute Malaysian patient consulted Dr.Lox.
He was told by his orthopedic surgeon he would need knee surgery then could have stem cells. His question to Dr. Lox was quite simple. Why couldn't he just have the stem cells then see what happens? Dr. Lox's reply was equally simple. You could. Then the conversation turned to…. What was the cost going to be for the surgery and stem cells in your country? After some conversion, the answer was $25,000 US.  The patient made an easy decision afterward plane fare and a trip to Florida.
If you're in pain or had an injury and are looking for an alternative to surgery, contact us immediately at one of our locations. Our Main Medical Center located in Tampa Bay, Florida (727) 462-5582 or at Beverly Hills, California (310) 975-7033.